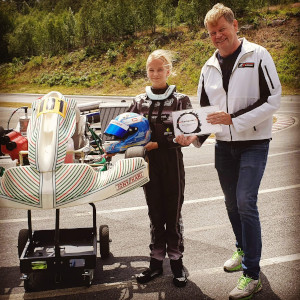 Milla Sjöstrand 2020
We are the proud sponsor of Milla Sjöstrand. She has been elected as one of 20 girls in the world to compete for a place in Ferrari driver academy.
We know the importance of proper funding when it comes to any sport, and motor sport is no exception. When she got this chance, we felt that stepping in was important.
It is always good to have talent, be it an elite sports person or a programmer, but the most significant factor is hard work. We see that Milla has this quality.
Home page for Milla Sjöstrand racing: https://www.facebook.com/millasjostrandracing/
Instagram: https://www.instagram.com/millasjostrand/
Interview with the Swedish Television: https://www.svt.se/nyheter/lokalt/sodertalje/milla-fran-sodertalje-tavlar-om-en-plats-pa-ferraris-racingskola
Featured in Aftonbladet: https://www.aftonbladet.se/a/7K0V2o
Formula Scout explains the shoot out: https://formulascout.com/fia-girls-on-track-reveals-full-rising-stars-longlist-for-f4-shootout/69263
Gallery